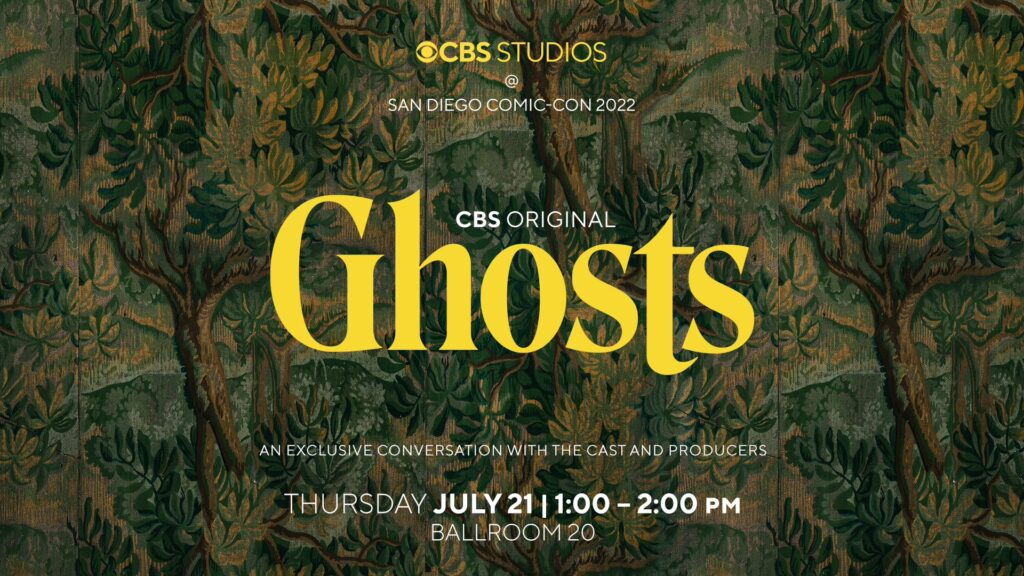 On July 21, 'Ghosts' will continue its 'Summer of Ghosts' in-person event dedicated to the characters of the series with a new event dedicated to our dear Pete.
It will have a campsite feel, complete with A-frame-inspired tents for shade, activation stations, and campsite snacks.
Launching at the same time as the activation, CBS will also be letting fans cross over into the Metaverse Woodstone Mansion, bringing several of the NFTs and experiences with it to online. It will be a way for fans to "bring ghosts to life" — virtually.
But that's not all, series stars Rose McIver, Utkarsh Ambudkar, Brandon Scott Jones, Richie Moriarty, Danielle Pinnock, Asher Grodman, Román Zaragoza, Sheila Carrasco, Rebecca Wisocky, and Devan Chandler Long will join executive producers Joe Port and Joe Wiseman for a "spirited" panel conversation and a look at never before – seen footage. The panel will take place at the 'San Diego Comic Con' on July 21, from 1PM to 2PM on Ballroom 20.